SARDINIA BED AND BREAKFAST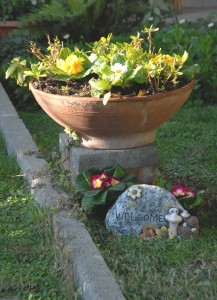 Welcome to South Western Sardinia, home to a spectacular coastline and old mines. Here you can spend your holidays in Sardinia in a place renowned for being warm and friendly and that is available to suit every budget with a more authentic way to experience Sardinia B&B. Our B&B is a small and intimate family-run establishment, where we offer a quality service to visitors looking for relax and amusement. We encourage cultural tourism to be environmentally friendly, whether you wish to visit any visitor attractions: beaches, old mines, villages, fishing villages and archeaological sites.
Southern Sardinia
Oasi B&B is located within Bacu Abis, a small mining village in Sulcis area; we are just 3 minutes from the beautiful beaches of Gonnesa, while going towards the Northern region you can reach the unforgettable Pan di Zucchero rock and Masua beach, you can also visit Porto Flavia mining gallery, the marvelous beach called Cala Domestica and finally Buggerru village and Piscinas beach. The Southern region, with Calasetta village and the whole Sant'Antioco Island, is rich in archaeological sites and beaches. There are also many other beautiful destinations: the breathtaking San Pietro Island, well known for its Girotonno international contest; on the mainland facing Carloforte you will find Portoscuso town with many cafés and pubs along a lovely small port with its romantic promenade; the Southern coastline is just perfect for wildlife lovers, thanks to the white sandy dunes next to a shady pinewood in Porto Pino, the clear blue-green seabed of Capo Teulada and the golden beaches in Chia.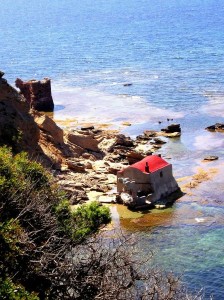 Escape to a world of wild landscapes, beautiful beaches with foamy and clean sea, where the ancient mining culture is waiting for you. Serbariu coal mine in Carbonia, Monte Sinni mine in Gonnesa, Henry Tunnel in Buggerru and Porto Flavia Gallery in Masua are only a few attractions that characterize the glorious gateway to the huge cultural heritage of Sardinia. This is also a mecca for lovers of archaeology (Sant'Antioco, the Roman Temple within the Antas Valley in Fluminimaggiore, the Punic and Roman settlement of Monte Sirai in Carbonia) and museums (Villa Sulcis in Carbonia and archaeological museum in Santadi).
Tourism in Sulcis Iglesiente
This area is home to many attractions for tourism and lovers of speleology, with some of the most beautiful and unique caves in Europe, such as Su Mannau in Fluminimaggiore, Is Zuddas in Santadi and Santa Barbara in Iglesias. All enthusiasts of water sports, diving, canoe and kayak, sailing, sportfishing. South Western Sardinia is the best place for rock-climbing, trekking, mountain biking, going for an excursion by motorbike and jeep.
Holidays in Bed and Breakfast
B&B Oasi offers two double rooms air-conditioned with bathroom inside, one of them has the possibility of having an extra bed.For the guests: Garden with patio, parking, wi-fi, brochures.All of it for unforgettable holidays in Sardinia. Come to visit the amazing south-west coast of Sardinia and you could tell about it so much!