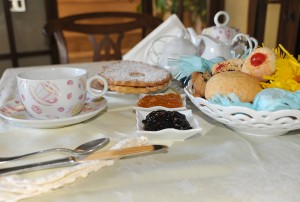 Our home has a big chestnut kitchen with dining room. They are fully equipped with a bug cupboard for breakfast accessories, a chestnut table and a kitchen cabinet.
The kitchen has got exposed wooden beams and a wood oven, that is just perfect for baking bread, pizza, traditional flat bread made with olive oil and herbs, roast meat. There is also a backdoor that overlooks the garden. During their stay, our guests can experience the Sardinian traditional cooking, sometimes the hostess Betti organizes short cooking- workshops in order to teach delicious old recipes.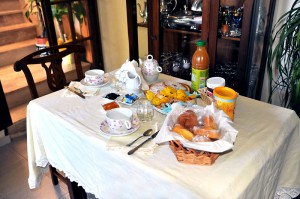 Our guests usually buy many local food during their stay, so they can keep cooking "the Sardinian way".