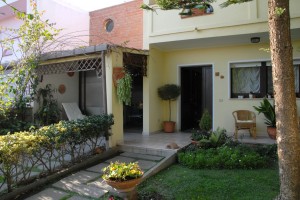 The family is composed by three people: Sanro, Betti and Claudia.
We are lovers of Nature and animals, we aim to promote an eco-tourism, soft, with low environmental impact, to emphasize beauty of our seas, mountains and counrtysides; but even to give a new life to the traditions and to the history of Sardinia. We put a particular focus on the recent mining history, not only to preserve the memory, but even for the huge heritage, that we must make known to our sons and friends.
From this awareness, we have begun to imagine a development which makes better immediately our life, giving through that way of B&B, a kind of tourism aimed to promote the products and local values, by means of a cozy and familiar atmosphere.